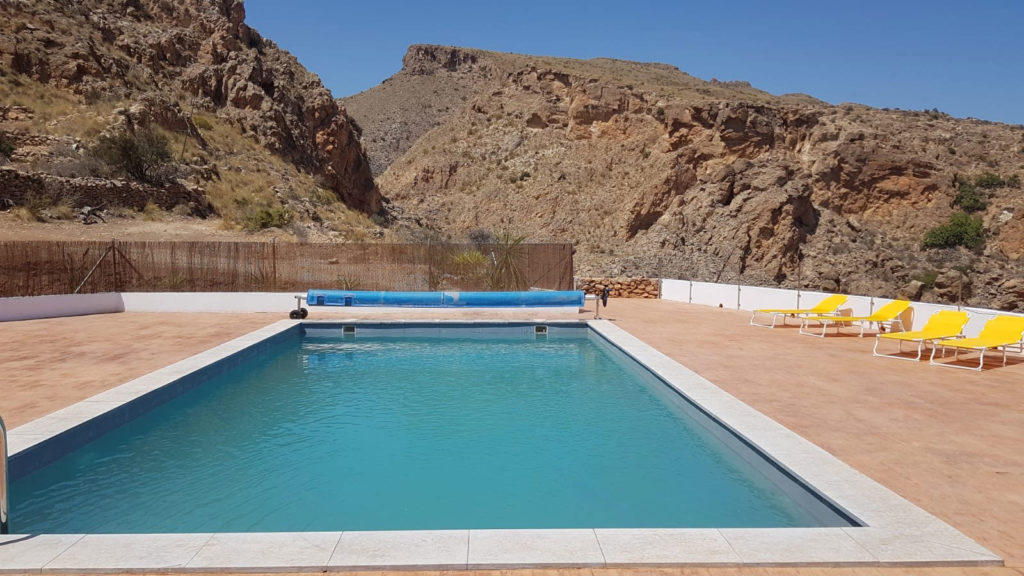 The accommodation includes breakfast for 2 guests. It consists of coffee, tea, assorted breads and/or homemade cake, homemade jams, homemade yogurts or cheese, fresh squeezed juice and fresh fruit.
Dinner is available on demand at guest table; we ask that you confirm your attendance the morning before 11am. The offered menu will be displayed each morning.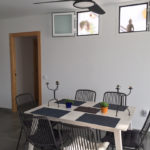 At the guest table, we offer Mediterranean inspired food, usually French-Spanish (planchas, paellas and various rice-based dishes, couscous…). Desserts are homemade.
We will accommodate any food restriction or lifestyle choice and can cook vegetarian or vegan dishes.
Dinner:
15€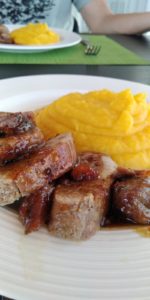 Drinks*: wine, beer, sangria, soda or juice.
Starters/Tapas
Main plate
Dessert
Coffee or tea
Mineral water
*(2€ extra for liquor such as whiskey, cocktail, cava…)
During the high season, we'll have local bands play on certain nights.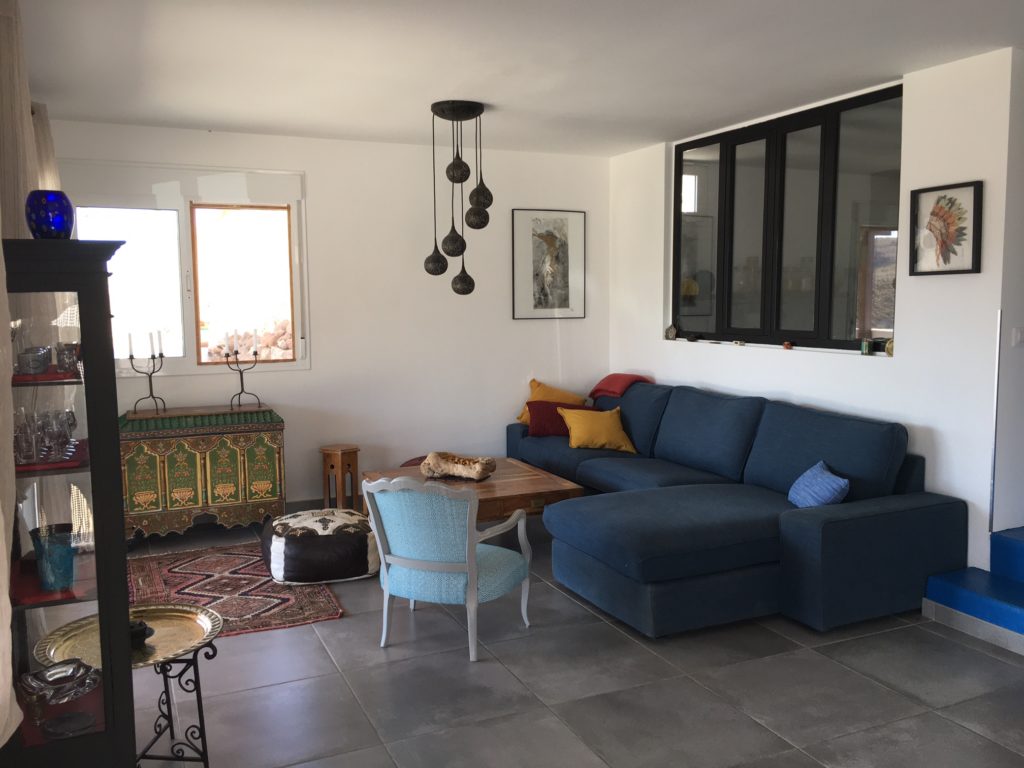 Picnic basket
Picnic basket delivered in a cooler, upon order the night before
Sandwich of your choosing with a side salad
1 cool drink
bottle of water
dessert (yogurt or fruit)
6€ per person :
Pool and garden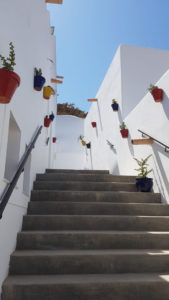 The garden is mostly composed of drought tolerant plants: succulents, bougainvillea, olive trees, palm trees and fruit trees. Our homemade jams are made with the fruits growing on our property.
The saltwater pool is located on top of the property and has an impressive view of the surrounding mountains and of the canyon, it feels like bathing in the middle of nature. Showers and lounging chairs are available to the guests.